Mirela Manolache
international Selfcare Coach
Die wunderbare Mirela Manolache benötigte neben einem individuellen Logo, ein Buchdesign, das gleichzeitig den Mehrwert eines Workbooks hat. Zusätzlich haben wir ein paar Kampagnen für Instagram gemeinsam erarbeitet. Das Branding repräsentiert Mirela international als Self Care Coach und unterstreicht ihre Identität. Schönheit, Weiblichkeit und Power werden durch das Logo widergespiegelt. Die Farbwelt wirkt, durch die pastellige Töne in Kombination mit Gold, feminin und verspielt. Die Typo symbolisiert positiven Schwung und Selbstbewusstsein.
KATEGORIE: Corporate Design & Logokonzeption
KUNDE: Mirela Manolache – international Selfcare Coach
ZEITRAUM:  2020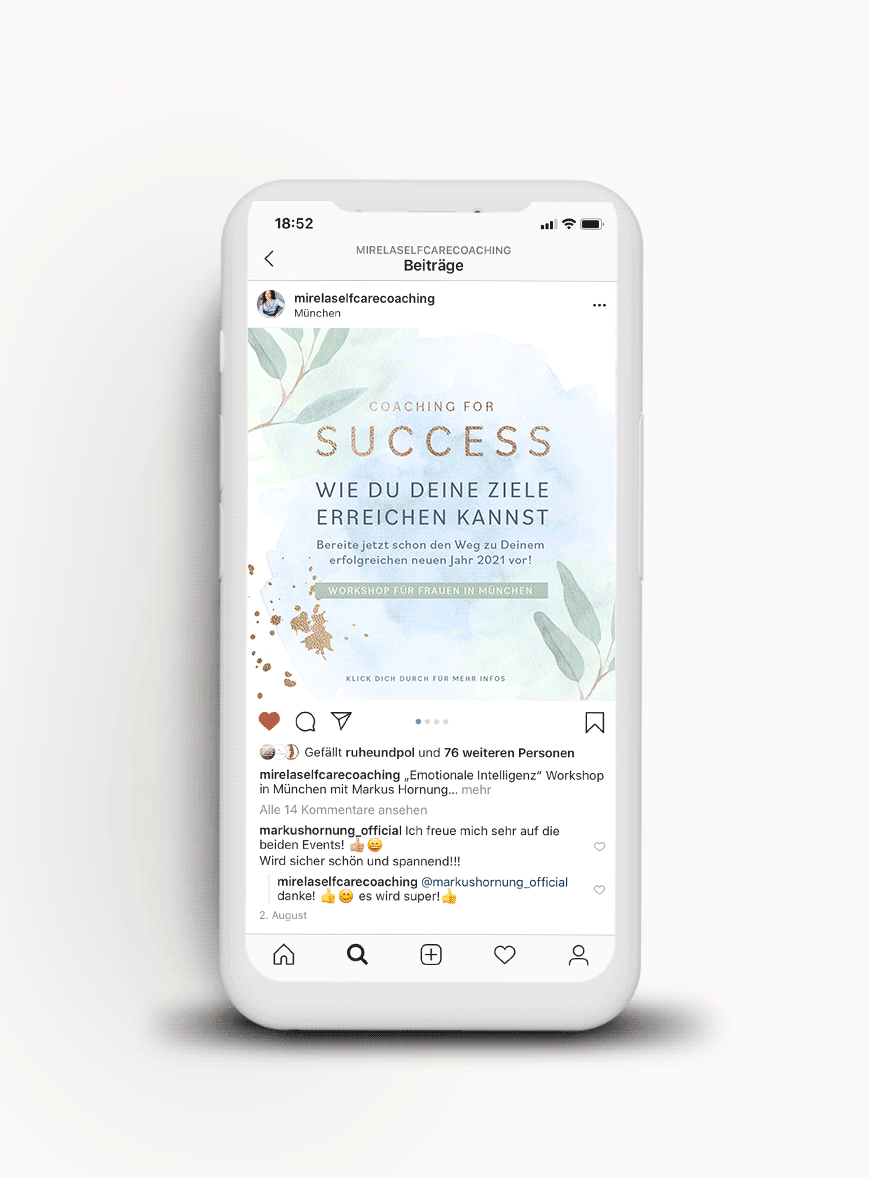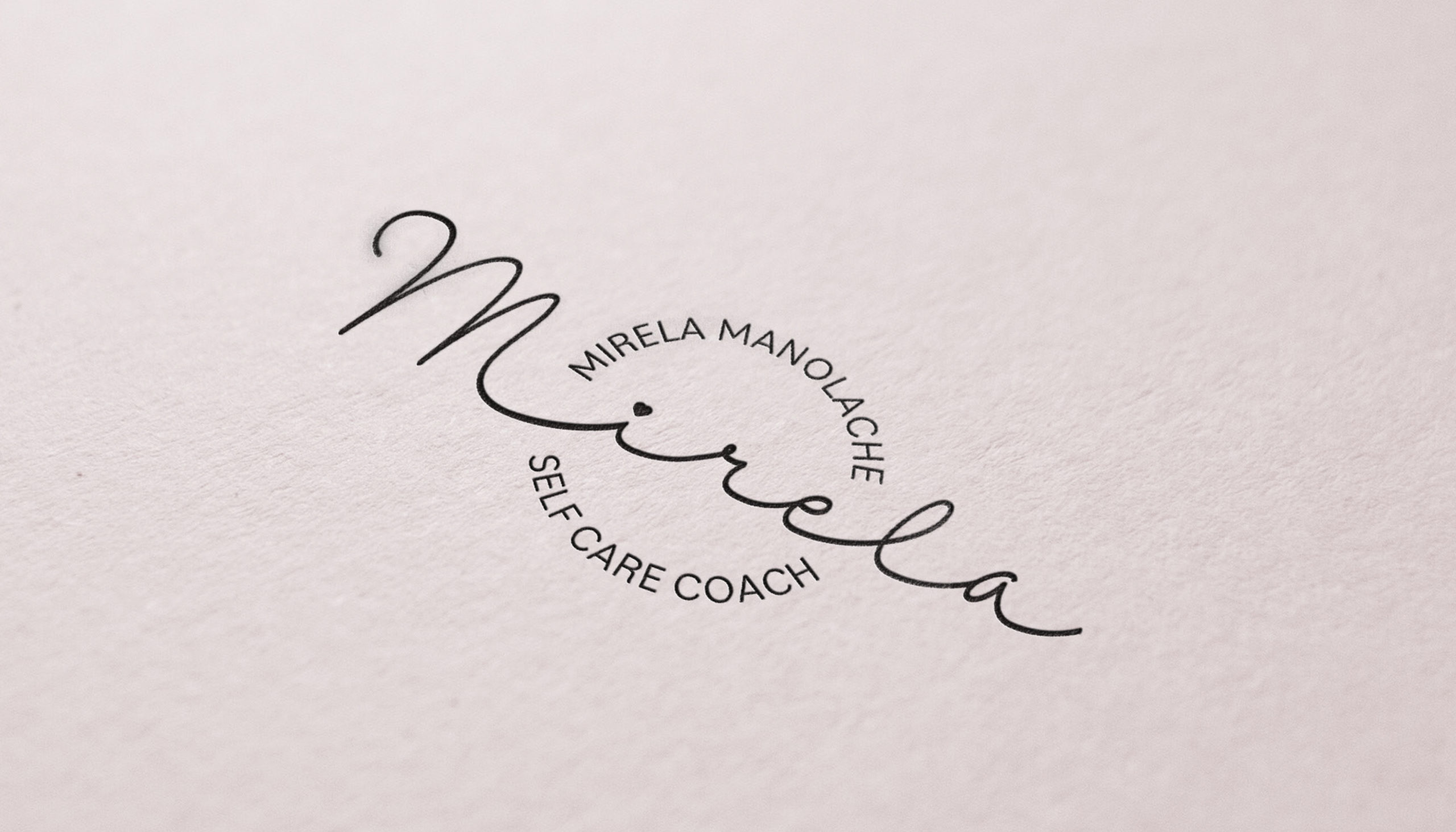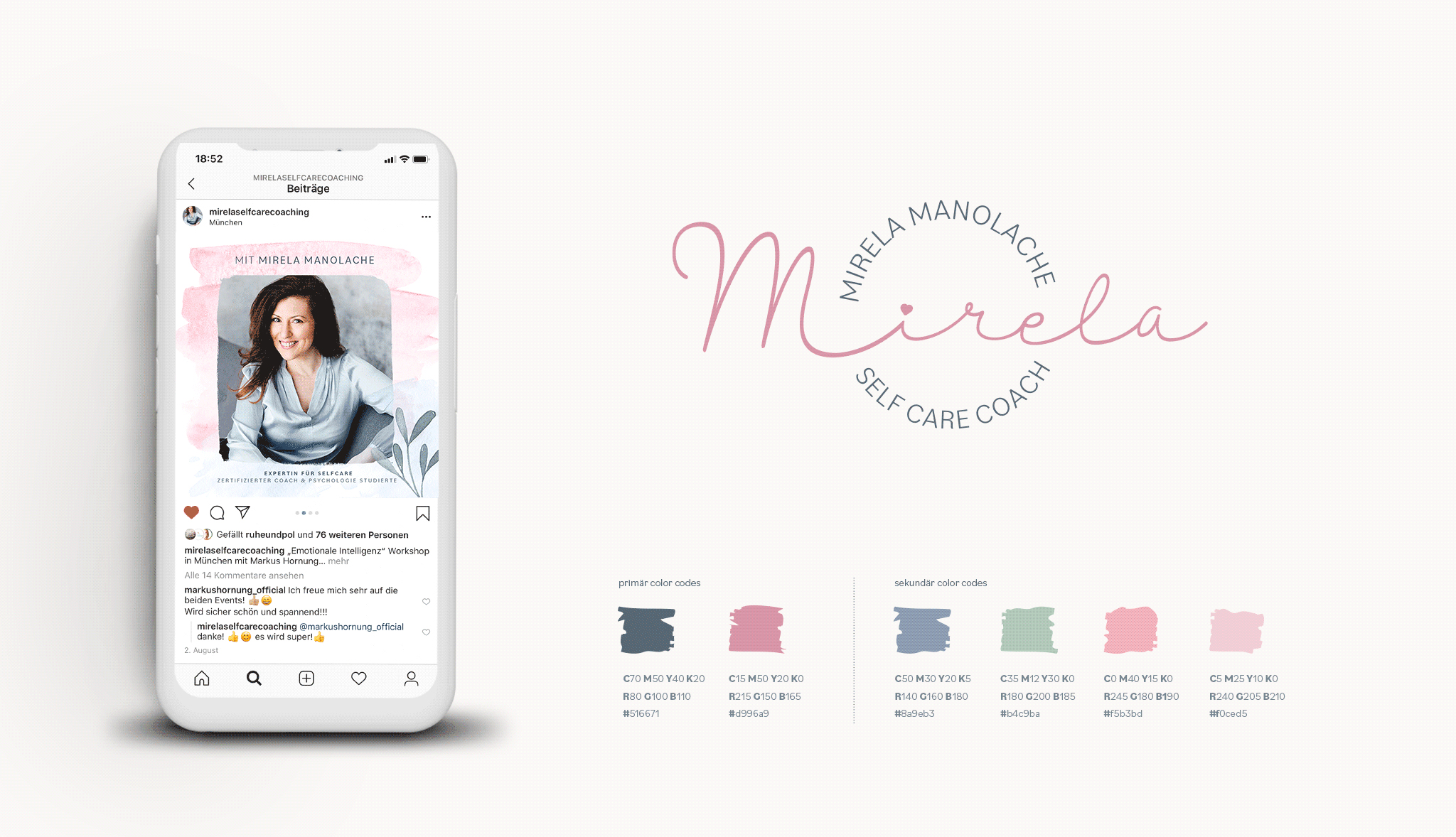 Das sagt Mirela:
Susann is absolutely amazing not only because she is a very skilled, dedicated, and talented designer, but also a very warm and radiant person, so it's always a pleasure working with her. 
As a start-up coach, I needed help with my branding like defining my corporate identity, choosing the most expressive colors, creating an inspiring logo that would best represent my message. 
Susann completely understood what I needed and worked really fast. Her design fit so perfectly that I am thrilled to say she is my go-to person for designing everything now from social media posts to high-quality prints.
Susann is also the creative mind behind my first coaching workbook, Self Care for Beginners, easily "translating" a vision into reality and giving it an incredibly beautiful look that speaks for itself. I look forward to our next projects together and I highly recommend Susann to everyone looking for an exceptional designer and a valuable business partner.